Kids
Soccer
Coaching
Brisbane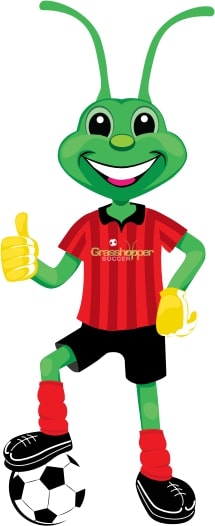 Grasshopper Soccer is Australia's #1 Child Soccer Program for kids 2 to 12 years of age.
As the leaders and #1 Non-Competitive Soccer Provider in children's soccer programs across Brisbane, we are dedicated to inspiring our children to have fun, learn new skills and to work in a team environment. Soccer Programs take place throughout the Brisbane region including programs in the Sunshine Coach, Gold Coast and Townsville with sessions running for ages 2 – 12 years.
Grasshopper Soccer's unique Soccer Curriculum coaches your "Little Grasshopper" age and ability appropriate soccer skills, focusing on fundamental movements and key aspects of game play including shooting, dribbling, passing, turning, attacking, defending and much more!
Our programs run all year round, in line with the school Terms 1, 2, 3 & 4. Every location offers a free trial for your child to join their preferred location before joining us for the full program.
Watch a Brisbane Children's Soccer Class Coaching Video
Find Your Nearest Kids Soccer Coaching Class Brisbane Queensland
To find your nearest location across Brisbane Queensland go to https://grasshoppersoccer.com.au/queensland and enrol today!